T

he Rehab Practice Ltd Trading As: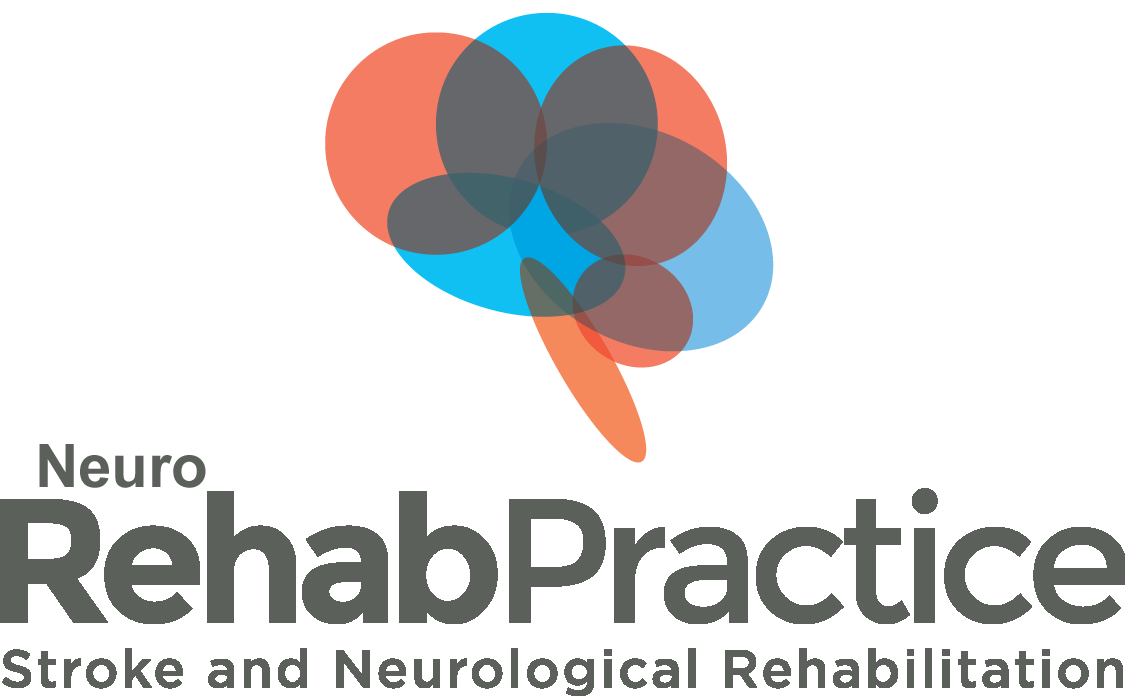 Andrew Marr - Broadcaster / Journalist - Stroke
---
"Richard Sealy of The Rehab Practice Team, has been an inspiration during my stroke recovery: he is a brilliant and experienced hands-on neuro-physio, who seems to understand muscles almost intuitively. He is optimistic, dogged and never gives up and I cannot recommend him too highly."
---
Lord Richard Attenborough - Actor/Director - Traumatic Head Injury
---
"Richard Sealy is one of the most persuasive, determined and charming young men I have ever encountered.
We first met when I was physically at a low ebb, following a long spell in hospital due to a head injury.
Initially, we talked through what I could and – mostly – what I couldn't do. Then, having agreed what I secretly believed to be a totally unrealistic goal, he cajoled me out of my wheelchair and we set to work.
Since then, in addition to his undoubted professional expertise, Richard has consistently demonstrated a phenomenal ability to motivate, allied to patience, empathy and never failing good humour.
Now, almost unbelievably, he has proved to me — incrementally and in a totally practical fashion — that the goal we agreed at the outset is indeed within my reach."
---
Michael - Stroke Survivor
---
"I came to see Richard shortly after my stroke and it soon became clear that I was in safe hands. He used his considerable skill and experience to provide the support and motivation I needed during this challenging time. My rate of recovery has far exceeded my expectations so thank you Richard and I will have no hesitation in recommending you to anyone else who has the misfortune to be in the same situation."
---
James - Stroke Survivor
---
"Sarah – Thank you very much for providing me with the support and the benefit of your expertise. You really have been a great help in getting my hand and arm back into some sort of working order!"
---
NW - Stroke Survivor
---
"I made more functional progress within 5 minutes of wearing the SaeboGlove, than I have made in the last 3 years of traditional therapy, including botox, splints and exercises. I was able to open and close a door, pick up and release objects. I'm inspired anew; those endless hours of practice will now be rewarded.
I'm so glad I found Saebo online"
---
Angelika Fromke - Personal Care Assistant
---
"As a 24 hour carer for a client with a severe brain injury I have worked closely with Richard for a year. I have consistently been impressed by Richard's excellent level of care and expertise both in supporting my client and myself on a day to day basis and in the long term . Richard shows a remarkably high level of commitment to his role in developing the quality of life for my client. Richard's warm and friendly, professional personality has enabled my client to feel totally at ease with the challenges of his treatment. With kind encouragement Richard has motivated the care team and my client to reach objectives that were far beyond our expectations."
---
Patty - Events Consultant - Stroke Survivor
---
"Having suffered a stroke a while back, Richard has treated me periodically for the last two years. I like him because he is really straight forward. His manner is always pleasant and friendly, yet very professional. His experience shines through in his calmness, and yet he is never "precious" about his profession. And he always gently pushes me to do the best that I can, at any given exercise."
---
Becki Cobb - BBC/Author 'HiddenInMe' - Stroke Survivor
---
"When I moved to London I was nervous about finding a new physiotherapist. Luckily I found Richard who has been so supportive on a personal and professional level.
He keeps up with the latest treatments and suggests those that he thinks are suitable for my abilities. He tries to incorporate exercise into day to day activities so they feel like part of my daily routine instead of a chore.
I'd highly recommend Richard and travel myself for almost two hours by bus each fortnight to continue our sessions. It's certainly worth the journey. "
---
Junior - Traumatic Head Injury Survivor
---
*FROM A WHEELCHAIR TO A WALKING AID* I first met Richard Sealy back in 2011 at a NHS Neuro Rehab Centre where I had to re-learn things such as speech, undergo various cognitive tests and learning to walk again. Richard was one of my physiotherapist there and I can wholeheartedly say that he helped me alot. Not only does he understand your situation completely, he also pushes you to achieve your goals and loves seeing you progress. It's clear he loves his job and takes pride in helping his clients. He is also very knowledgeable in his field and, for me personally, I felt very safe working with him. Richard's way of physio filled me with confidence (as I was fearful of falling), but after a few sessions with him he pushed me and built me up to walking with a tri walker. Something that I never thought was possible. Over the years since then I've always gone back to Richard for physiotherapy and was so pleased to hear that even during the stressful time in the world with COVID-19, that he's still available via his online sessions. Richard's type of physiotherapy is 10/10. He fills you with confidence, has a calm approach on things and knows the difficulty we go through. Whether it be a stroke, traumatic head injury or the likes of, you're in good hands. He knows his stuff very well and also has some neat technology gadgets to hand too. I would recommend Richard to anybody and I'm very confident that after a session or two with him they'll think the same too. A quick example of his knowledge is that I was suffering from some right sided scapular pain for a few weeks and after some time i decided to contact Richard. I told him the issues I was having and he asked me some more in depth questions regarding it, and came to the conclusion that is was not actually the scapular which was the problem but it was my neck. Richard then gave me various neck stretches to do daily and hand on my heart I can honestly say the pain has stopped. This was literally done by me telling him the problem and then having an online session. Pity he's a Liverpool fooball fan.
---
Nik and Vinnie
---
Since the start of April we have been using the online live one to one physio sessions, and they're just like being at the practice really. Give it a go, you have nothing to lose. We have and it was a brilliant decision. We would definitely recommend this service
---
Jonathan - Husband of Stroke Survivor
---
Two years ago my wife could not walk. I'd been advised she wouldn't last the night. Thanks to her determination and all the help from the Rehab Practice she can now walk 300 yards, can now cook again and her life has come back. We cannot praise or thank everybody in the team enough.
---
Jocelyn - Rehab Support Worker - Traumatic Brain Injury
---
We have been using the services of The Rehab Practice for over 10 years. All staff especially Richard Sealy are an excellent contribution to the continual physical rehabilitation and neurological development of a service user after a car accident. As a support worker, I have personally worked with Richard and his team and find them invaluable. Richard is extremely knowledgeable in his field, innovative and passionate about his work and patients. An absolute joy to work with.
---
Rolf - Stroke Survivor
---
Richard and his team are extremely motivating and patient with my moods which I still experience after severe strokes. I was able to improve significantly and regained full control of my shoulder. So, thanks very much for all the help you have given and still will as I am going for a full recovery. Best, Rolf
---
George - Traumatic Head Injury Survivor
---
I've been having physio for 14 years after a car accident left me with little to no use of my left side. Since being seen by the rehab practice for the last 9 years or so, I can play the drums again, walk without a walking stick and engage in social activities with friends. The staff are friends, not clinicians.
---
Gillian
---
I've found the The Rehab practice, really helpful. The staff are very Friendly and made me feel at home. my Physio Eileen is very good. I would recommend it.
---
Kevin - Stroke Survivor
---
I have been attending The clinic for many wears and have always been impressed by the interest and concern by Richard in my condition and the many exercises he devised especially for my condition The administrative staff are Are always helpful. And all seem interested in improving my condition
---
---